High-Efficiency Water Softener
Culligan's most advanced water softener maximizes resources and savings for Sonoma County residents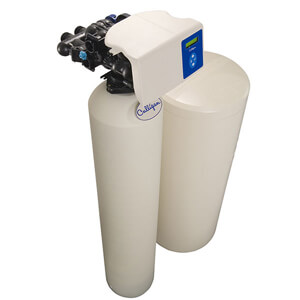 The High-Efficiency Water Softener from Culligan Water of Sonoma County features Aqua-Sensors® and smart meter components that automatically adjusts to changes in your home's water conditions. It only regenerates when needed, giving you the chance to control and customize your water softness throughout your entire house. The Culligan High-Efficiency Water Softener is our most advanced water softener to date.
It produces cleaner, better-tasting drinking water for your family and pets, helping to prolong the lifespan of your appliances including heating and plumbing systems.
Benefits of High-Efficiency Water Softener
Peace of mind: The water conditioning and filtration will help eliminate toxins, contaminants, pesticides and pharmaceutical residuals that can be found in tap water.
Cost savings: Enjoy unlimited access to great tasting water without the ongoing costs of bottled water. This softener can extend the life of your appliances, heating and plumbing systems by eliminating hard-water buildup.
Dependable performance: A Consumers Digest Best Buy, the Culligan HE Water Softener boasts dependable performance from patented technologies that are backed by one of the most comprehensive warranties in the industry.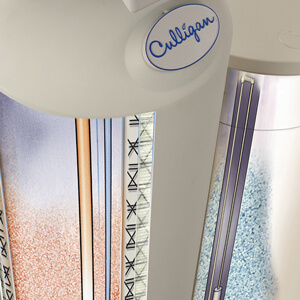 High-Efficiency Water Softener Specs
Endless supply: Eliminate the hassle of pitchers and costs of bottled water with unlimited access to great tasting water.
Dependability: The Culligan HE 1-Inch Water Softener is a Consumers Digest Best Buy and its' patented technologies is backed by one of the most comprehensive warranties in the industry.
Intuitive: Our most advanced water softener is a reliable, long-lasting soft water solution to satisfy your family's needs. It delivers custom water softness where you want it and automatically adjusts for how you use it most.
High-Efficiency Water Softener Owner's Manual
Download Here
Similar High-Efficiency Water Softener Solutions provided by Culligan Water of Sonoma County