Commercial
Commercial Applications
In commercial businesses like restaurants and pubs (food and beverage service), hotels/motels (hospitality) and others, using the proper quality of water makes a substantial difference in the quality of the finished product. When you are using water to:
Make beverages
Make ice
Feed your water heater, steamers and/or boiler
Cook
Make soups
Clean dishes and tableware
Prevent lime build-up
The proper water treatment systems yield better results and save money at the same time!
Industrial Usage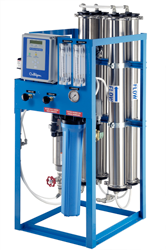 Water is a key element in many areas of industrial facilities. Whether you're using water in your production, process, testing/lab QC or heating/cooling (boiler and cooling tower), the proper and appropriate quality of water improves results and saves money!
Commercial/Industrial Markets
Spot-free rinse
Tool & Die Shops
Micro-electronics
Breweries
Laundries
Chemical Production
Power Generation
Heavy Manufacturing
Printing and Graphics
Hospitals
Hospitality- hotels, motels
Laboratories
Universities and Schools
Prisons/Correctional Facilities
Nursing Homes
Pharmaceutical Manufacturing
Food Production/Processing
Spas, Athletic and Health Clubs
Restaurants
Car Washes
Ultra-Pure Water
Commercial/Industrial Products & Technologies
ASTM, USP, NCCLS, CAP, ANSI, AAMI water systems
Softeners
Carbon filtration/filters
Dealkalization/Dealkalizers
Deionization- automatic and portable exchange services
Electro-deionization/EDI or CDI
Filtration Multi-Media, Carbon, Sub-Micron, Cartridges
Lab and high-purity water applications
Membrane systems: nano-filtration, ultra-filtration
Multi-media/Depth Filters
Process/Production water systems
Reclaim/recycled water systems
Reverse Osmosis membrane systems
Softeners
Sub-Micron Filtration/filters
Ultra-pure Water
UV (Ultraviolet) water systems
Water softeners/softening
Professional Services
Repair (all brands and technologies)
Repair/replacement parts
Preventative maintenance contracts
Service agreements
Salt Delivery (automatic periodic or on-call basis)
Equipment sales, rental and leasing
Engineering/system design
Portable exchange deionization (DI) services
Biological control/sanitization
Resin/media analysis and re-bedding
Chemical treatment
Start-Up of equipment and/or systems